The Level
Photo's from behind the scenes of The level
"The Level" was a great experience for me as an actor.... It was my first 35mm film. We shot on location in Ohio, I was there for 3 weeks of the project. Everyone from crew to cast was wonderful to work with. It's amazing the talent you can put together with such little money.... The Crook Brothers were fantastic to work for... they truely are down to earth folks that really care about their work and it shows.... I can't wait until this movie premiers....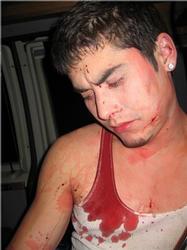 Jr. played by Adam Kidd - resting between scenes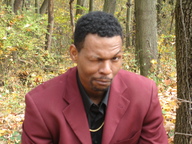 Eddie played by Paris Campbell - A real treat to watch and work with.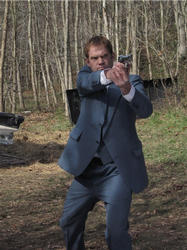 Chester played by Chris Ferry - doing what he does best... Acting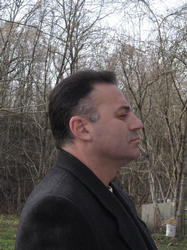 Lou during one of his scenes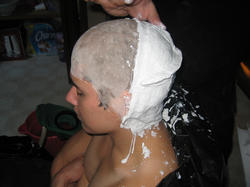 Adam patiently waiting for his "mask" to be prepared for a pretty grueling scene.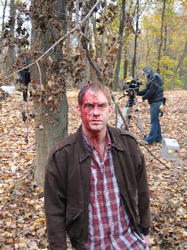 Chester (Chris) after a chase scene (that apparently didn't end well)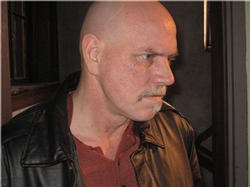 Rocky played by Bob Haley a real trip to watch....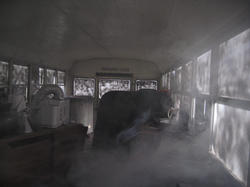 Inside the "Meth Lab" after a shootout....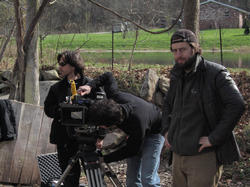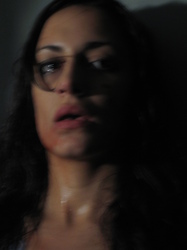 Dana Perry, played Al's gal Lexy, who seemes to be in the middle of every twist.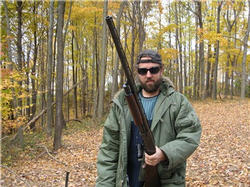 Director Josh Crook taking a break to shoot some squirls.... (kidding)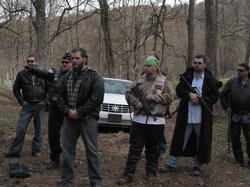 A scene of the biker gang taking on Chester and Al....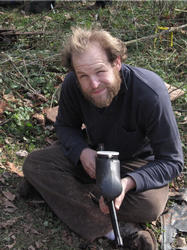 Producer Patrick Pope waiting for another chance to shoot at us actors (for effects only of course) but he sure enjoyed it.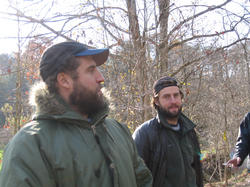 The Crook brothers doing what they do best.... Directing