Print
Commercial Print
Over the years Lou has been in several commercial print projects.
Foot Locker published in Maxim Magazine
This ad was published in Maxim Magazine as well as shown in Foot Locker stores. In this photo shoot Lou is showing the latest in "kicks" for the Valentine season.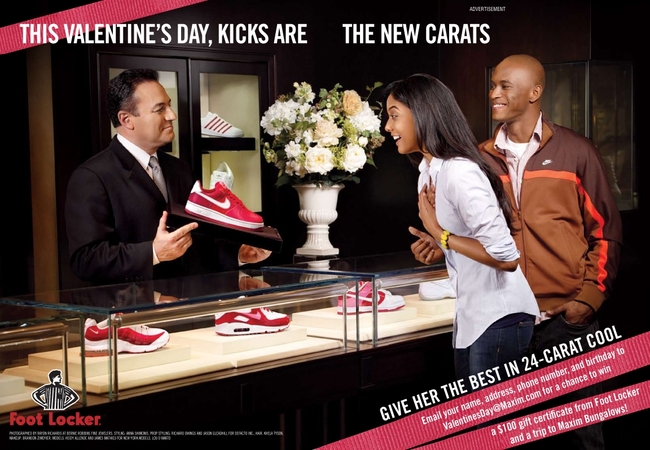 Other print jobs that are no longer in conflict have been with Merck, Piedmont Hospital in Atlanta, Price Waterhouse Coopers amongst others...